The dashboard displays a summarized statistical data for your ZigiOps instance.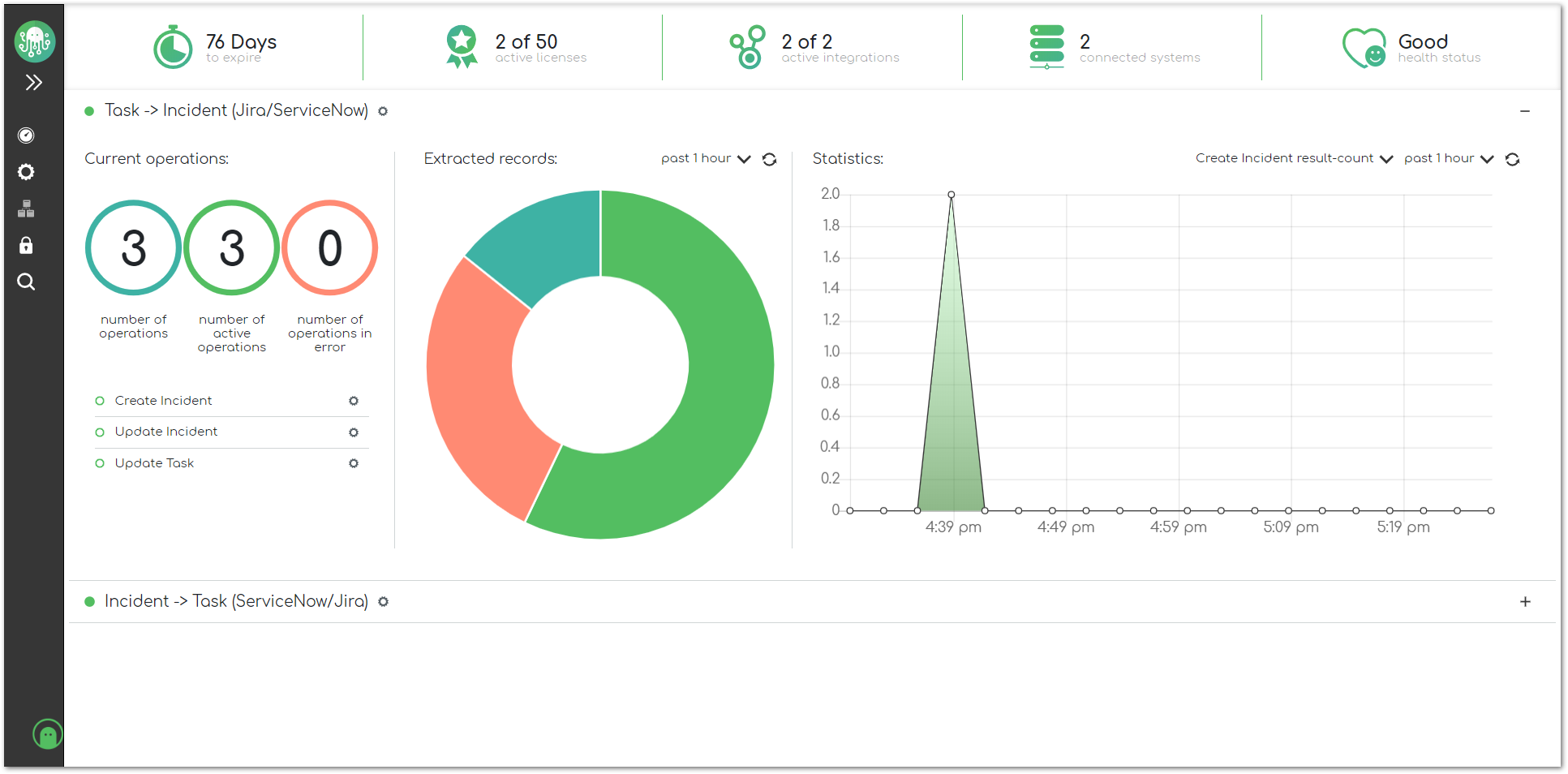 Platform Details
The dashboard provides helpful system information about your license, connected systems, and the health of your ZigiOps instance. You could receive additional information if you hover the mouse cursor over a specific information item.
| Item | Details |
| --- | --- |
| License Expiration | The remaining days until your license will expire. |
| License Points | The number of currently used license points. |
| Active Integrations | The number of active integrations. |
| Connected Systems | The number of created connected systems. |
| Health Status | The health status of your ZigiOps instance. |
Integrations Details
The statistical details are the core of the dashboard. You could select the desired integration and corresponding operation, along with the time interval of the historical data that you would like to display.

| Item | Details |
| --- | --- |
| Current Operations | Statistical information about the total number of operations, active operations, and operations in error state |
| Extracted Records | The total number of extracted records for the selected time interval |
| Statistics | Statistical information about the selected operation and corresponding metric for the specified time interval |