ZigiOps is the most flexible no-code integration platform. Our tool connects some of the most popular ITSM, Monitoring, DevOps, Cloud, and CRM tools. Set up, modify and launch your integration in a few clicks from the UI. ZigiOps automates manual data transfers between systems and helps teams resolve issues faster than ever.

ZigiOps is a powerful yet simple-to-use integration platform to help you optimize operations and drastically improve efficiency. It comes with a customer-friendly interface and dashboard, where you can define various actions, triggers, mappings, conditions, or data transformations. You can integrate more than 30 enterprise software tools for a seamless end-to-end data exchange. Use our pre-built templates, change any of the parameters as you go, or create your integrations from scratch. You're getting your integrations up and running in just a few clicks.
How does ZigiOps work?
ZigiOps is a no-code multi system integration platform. Our tool connects some of the most popular ITSM, Monitoring, DevOps, and CRM tools via APIs. Set up, modify and launch your integrations within a few clicks from the ZigiOps UI. No API or coding skills are required. ZigiOps is designed to work seamlessly with the integrated systems' APIs and their related software components by providing access to all available CRUD operations supported by the corresponding API. The integration is possible by working with complex HTTP requests designed to match the configured integration use case.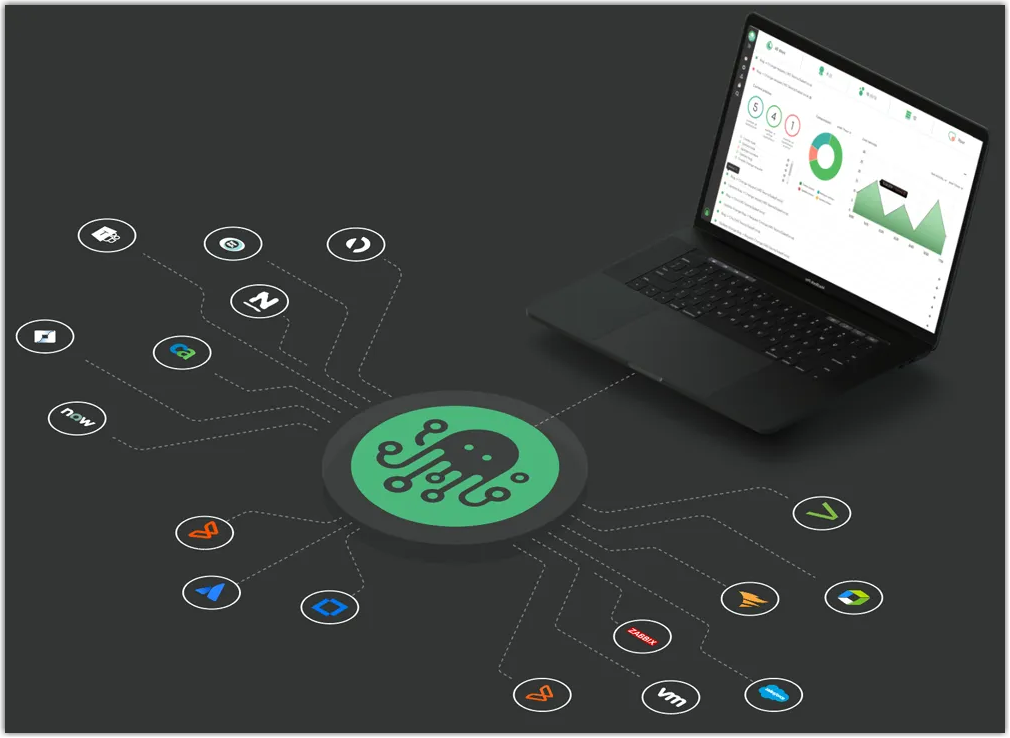 Highlight Features
Multi-integration platform
Unify and integrate data from various sources without moving or replicating it. Get real-time access to it, regardless of its source formatting, thus minimizing the risk of errors and reducing the costs.
Bi-directional Data Integrations
ZigiOps connects systems in a bi-directional manner, which allows it to update entities in both instances if anything new is added or changed.
Setup, configure and launch your integrations in a few clicks from the UI entirely.
Out-of-the-box Integration Templates
ZigiOps offers fully customizable integration templates, which fit into the most common use cases. Users can modify an existing template and apply conditions or transformations.
Filter your data by applying simple or complex conditions to match your use case optimally.
Easily track your integrations and workflows directly from the UI for faster issue detection.
Integration Templates
ZigiOps is more than an integration platform. It gives users the power to connect systems easily in a few minutes. The predefined integration templates make things even easier. Find out more about the available integration templates or how you can create a custom integration from scratch.