SolarWinds alerts to Jira tasks
Use Case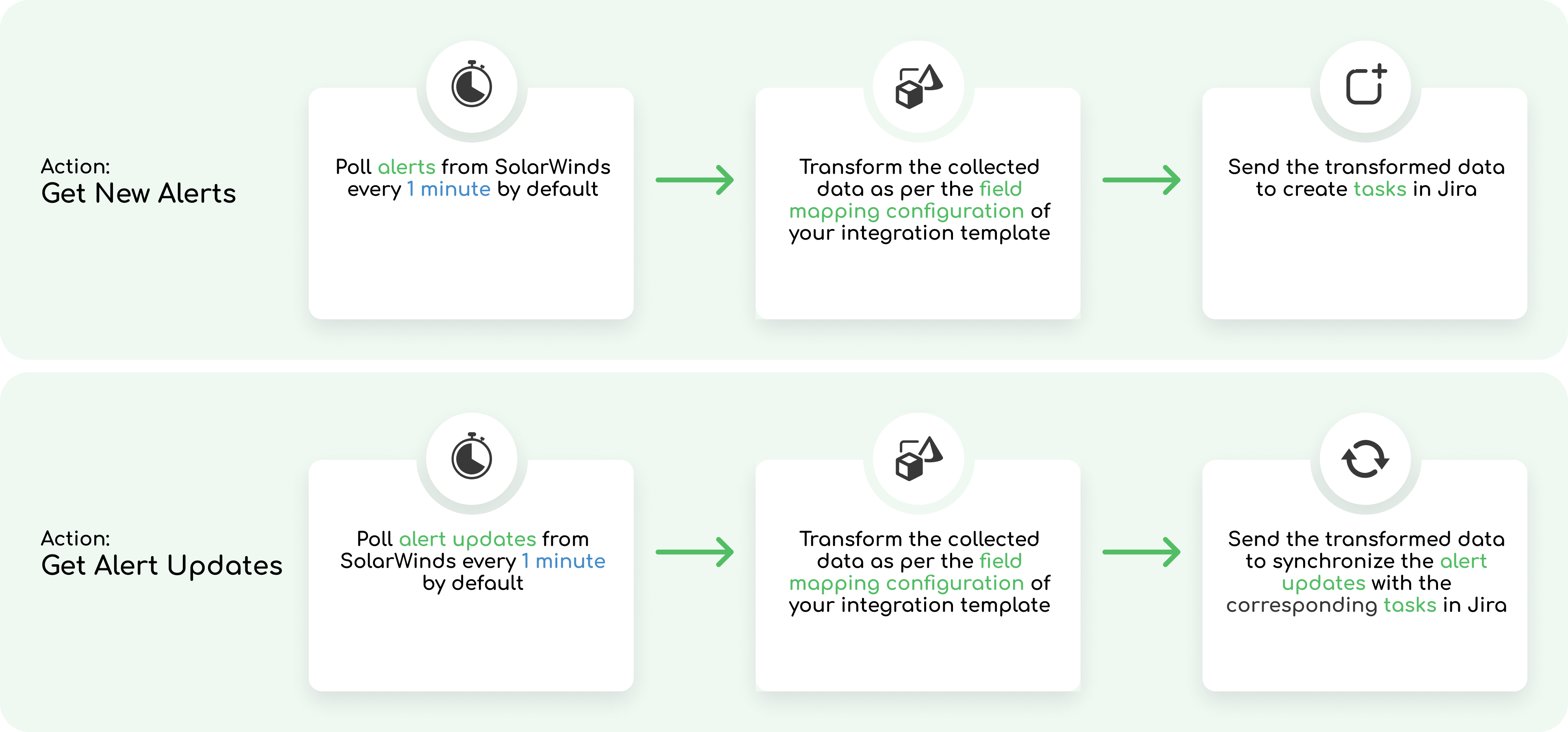 Requirements
#

SolarWinds

Jira

Connected Systems

Authentication (supported methods)

Username and Password (server)

Username and API Token (cloud)

Permissions

Add Comments

Assign issues

Browse Projects

Create Attachments

Create Issues

Edit Issues

Resolve Issues

Transition issues

Environment

Correlation Field

API Token (cloud)
Network Requirements

Setup
Log in to your ZigiOps instance.

Select the desired Integrated Systems and Integrated Systems.

Update the correlation configuration by replacing the default Jira custom correlation field (customfield_10100) with the custom correlation field you've created earlier and click the Save button to continue.

Enable the integration from the Slider button located in the middle section of the screen.
How does the SolarWinds Jira Integration work?
When there is a new alert in SolarWinds, ZigiOps will automatically collect it, based on a predefined time interval, and transfer it to Jira as a new task. All necessary fields will be transformed and also moved to Jira (based on the pre-defined mapping in ZigiOps).

Once there is an update on the SolarWinds alert, ZigiOps will pick it up and synchronize the corresponding Jira task with the changes in any of the fields (comments, attachments, custom fields, and more).
Visit our website for more information, about our SolarWinds Jira integration.
Specifics
No specifics are available for this integration.